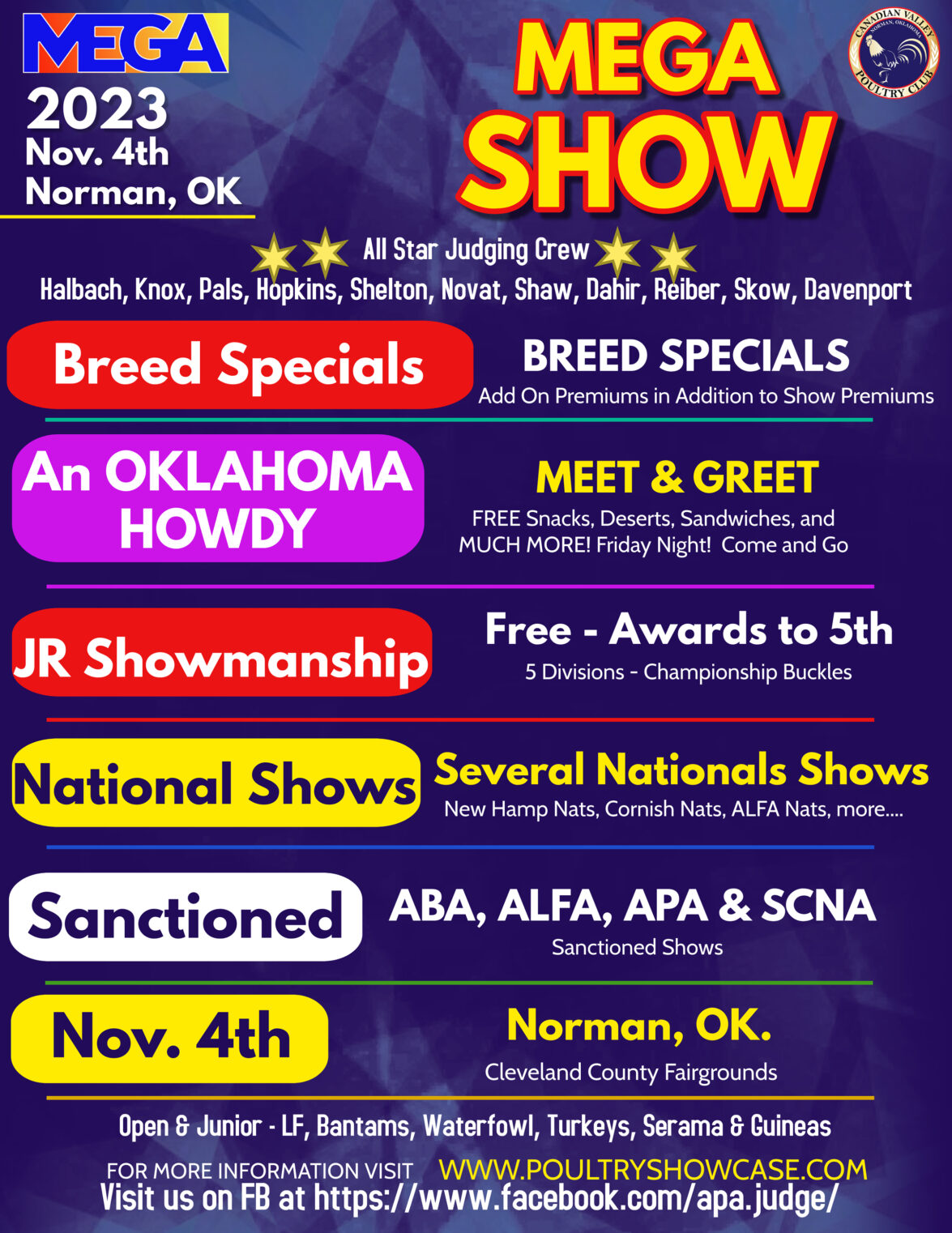 The 2023 Mega Show on Nov. 4th, 2023 in Norman, OK is starting to take shape. Along with our outstanding regular show premiums the MEGA will also feature a number of Breed Special Add On Awards and premiums. The MEGA will have numerous breed specials in 2023 compared to 30 last year. These awards are shows within the MEGA SHOW and gives each featured breed something special to compete for in addition to the regular show awards. In addition to these special awards we will be featuring our Annual MEGA National Junior Showmanship Contest, National Chicken Dance Contest, Raffles, Queen and Princess Contest, and our outstanding Breeders Cup Auction which features some of the best breed stock from all over America. The MEGA offers something for everyone where it be a very competitive and high caliber Poultry Show, Family Entertainment, Fun, Laughs, Raffles and just some good old fashioned fellowship and friends sharing a good time with like minded poultry people. Th MEGA is for the new exhibitors, young enthusiasts, hard core poultry breeders and exhibitors and those who just love the many different breeds and varieties of poultry.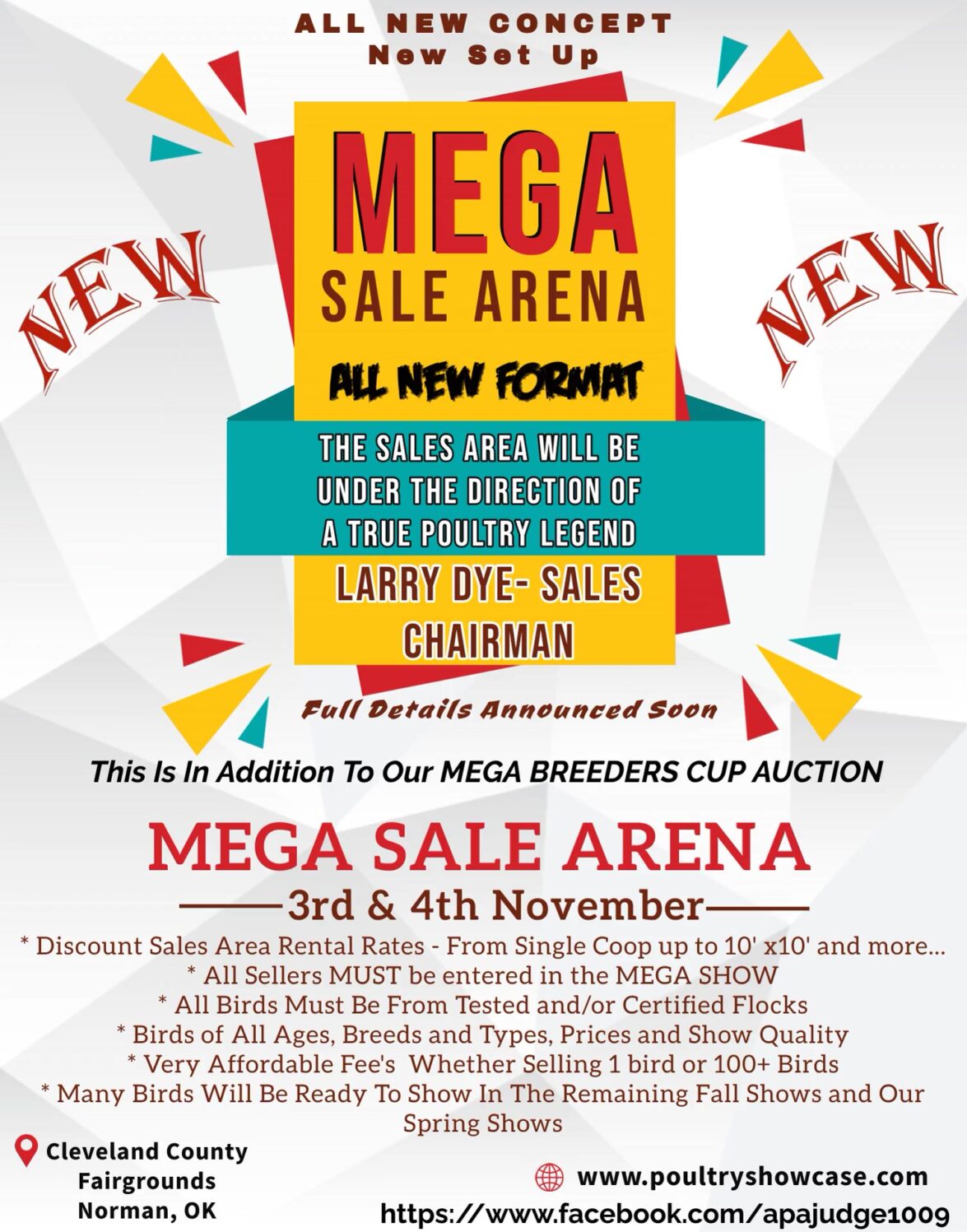 This year we are concentrating on providing a superior show which gives back to our exhibitors, breeders and our Junior Exhibitors. We feature discount sleeping rooms in a very high quality hotel, plenty of high quality awards and outstanding opportunities for everyone to improve on their stock with winning show stock. We feature one of the best Junior Shows in American as well.
Get the MOST out of your Poultry Show Dollar at the MEGA, where the entire family can enjoy a great show, fun, games and family entertainment with a real chance to win some meaningful premiums and awards. Although this is a one day show, plan to spend the night on Friday and Saturday nights as we have a full day of events and awards. We even provide overnight stay for birds on Saturday night so you can leave ton Sunday rested and fresh and full of fond memories and experiences.
The MEGA SHOW, a true poultry event, not simply another chicken show! Come join the fun and excitement with friends and like minded poultry people.
About Author