MEGA MASK SALE
We can now offer you protective masks that can be used as your advertising for your club, your flock, your farm, your breed of simply a Collectible MEGA SHOW MASK. These are $8.00 each with free lightning fast shipping. Orders are processed within 3-4 days or sooner. We can design your mask or you can send your own design as a high resolution picture (Jpeg,  JPG or  PDF format) If you use a breed club design we must have written permission from you club that they approve of the use of their artwork.
Simply fill out the PayPal order form below and send us your artwork you want to use and your order will be processed, printed and mailed in a matter of just a few days.
Here are some of the designs we have already produce-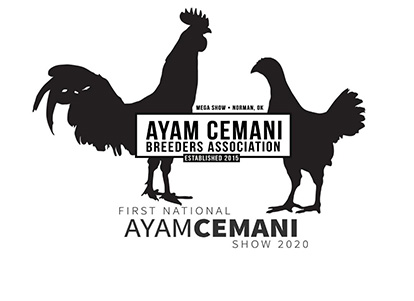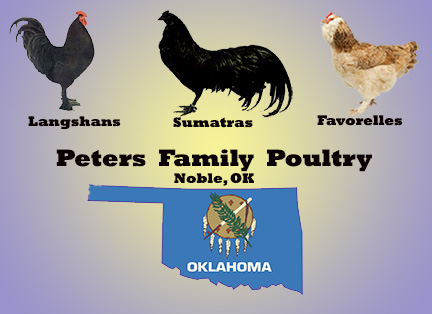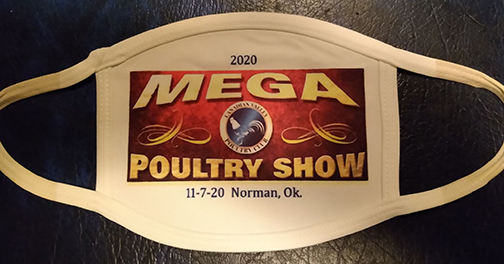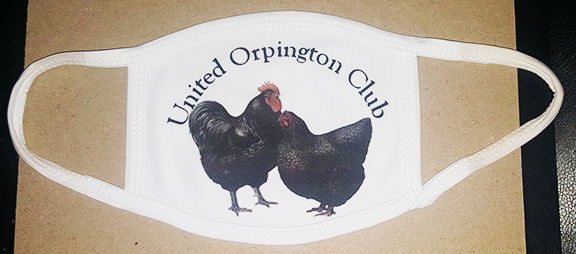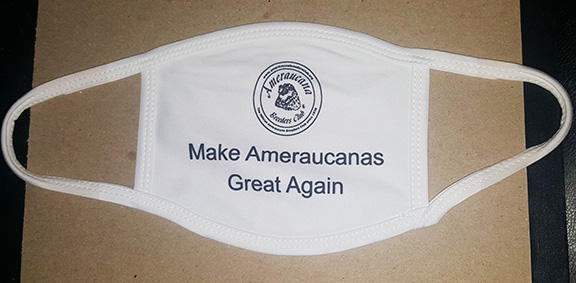 2020 CVPC MEGA  SHOW
Count Down to the 2020 MEGA SHOW 
APA – ABA – ALFA – NAWA – SCNA Serama Sanctioned
2020 National Shows Include- 
North American Waterfowl Assoc Nationals
Ameruacana Breeders Club Nationals
Sumatra Nationals
United Orpington Club Nationals
Marans Mega Nationals
ALFA Nationals 3rd Annual (American Large Fowl Association)
Ayam Cermani Nationals
and
New Hampshire Breeders Club Breeders Club  District
Cochin International District
Saturday, NOV. 7th, Norman, OK.

Entry Deadline is 10-17-20. No changes to entry form after 10-24-20. 
Sign Up Now
If you would like to get our Catalogs, Upcoming Events and News as soon as it becomes available sign up now and you'll receive our information e-mails immediately upon release of the information. Fill in the form in the right hand menu and Subscribe Now. It's Free and no information is shared!  
NEW – Want Your Show Catalog Mailed To You Instead or Downloading It?
Order Your "MAILED"  CATALOG NOW for a $5.00 donation. This fee is totally refunded if you choose and if you enter 10 or more birds in this show. In the past we have spent hundreds of dollars mailing catalogs to people who have never entered our show. This process eliminates those who simply want to have a copy of the show catalog but who never enter the show and this method will keep our costs to a minimum. Pay through PayPal using your PayPal account or your credit card now and as soon as the catalog's are ready you will be mailed a copy by first class mail. Be sure to include your name as it appears on your Credit Card or PayPal account and your accurate mailing address.
Our Host Hotel For Our 2020 MEGA Show is the
 NCED Conference Center and Hotel 615 E Robinson St Norman, OK 73071 ​          405-447-9000
Here is the Link for the Hotel. DO NOT book your room on this web site, use the Link I have provided (https://book.passkey.com/e/50122501) as we have a huge discount rate of $69.00 per night. If you call the hotel be patient as everything is slower now with the Virus situation. https://cc.nced.com/ AGAIN, Do Not Book Your Room on the site I am posting IF you want our $69 rate for the entire show. https://cc.nced.com/ Special Reduced Rates For Our Group for extended dates. November 5, 2020 – November 8, 2020 NCED Conference Center and Hotel 615 E Robinson St Norman, OK 73071 ​          405-447-9000
Call Hotel Directly For Special Requests and Discount Show Rates and mention that you want the MEGA SHOW POULTRY SHOW SPECIAL RATES
Hotel Info For Mega Show –
NCED Services and Amenities NCED Recover Sooner Flyer
Latest Oklahoma Testing and VS Form 9-3 Info from The Oklahoma State Ag Department – See Video Here – Dated Feb, 2019. The NPIP Testing Requirements have been updated since this video was made. See entry form and above for those details.
********************************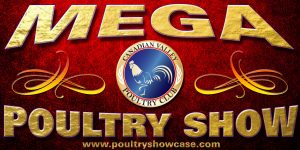 ************************************************************
Hutchinson, KS
Saturday, Nov. 28th, 2020
2019 Large Fowl Champions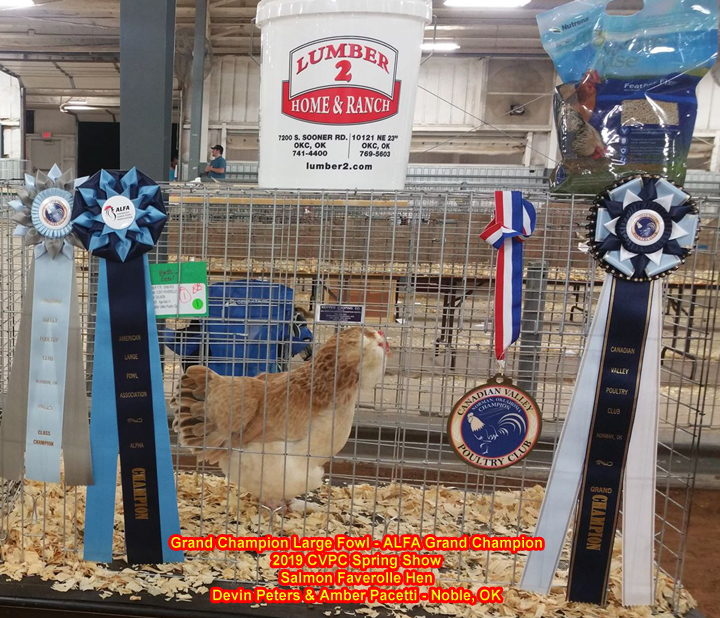 Reserve Grand LF & Reserve Grand ALFA
Owner – Larry Dye, OK
********************************
********************************************

2018 MEGA SHOW AWARDS

2018 MEGA SHOW Super Grand Champion – LF Black Cochin, owned by Rick Klehr, MN.
1st Annual ALFA National Championship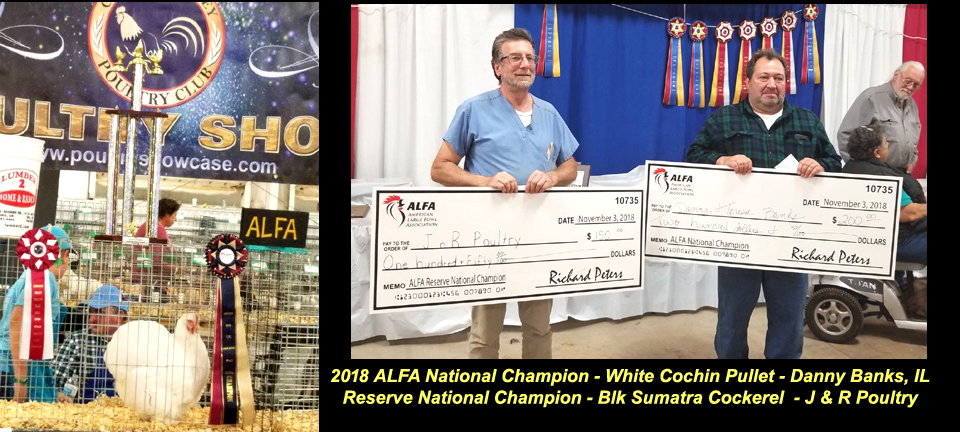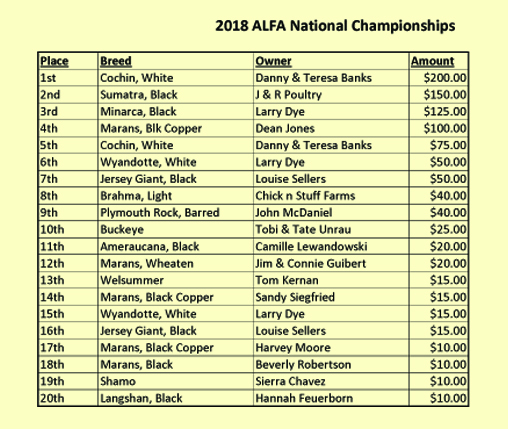 Finalists represented the following States- IA, TX, OK, MS, TN, LA, VA and NJ.
*********************************************************************
"Often Imitated but NEVER Duplicated"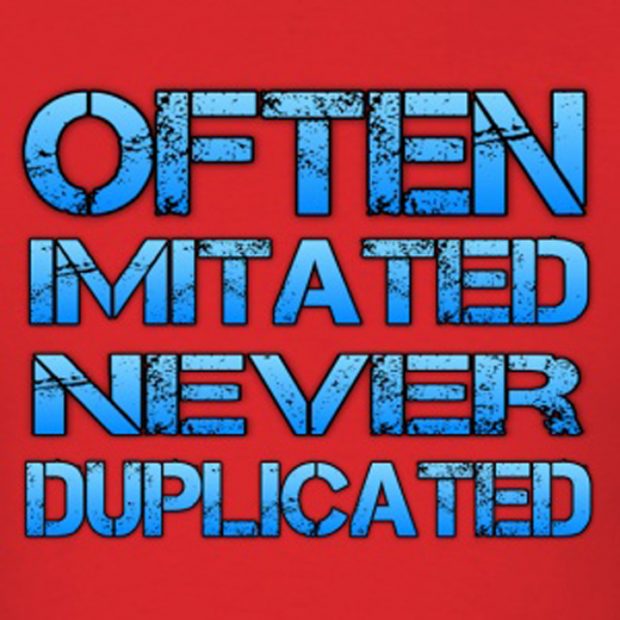 ****************************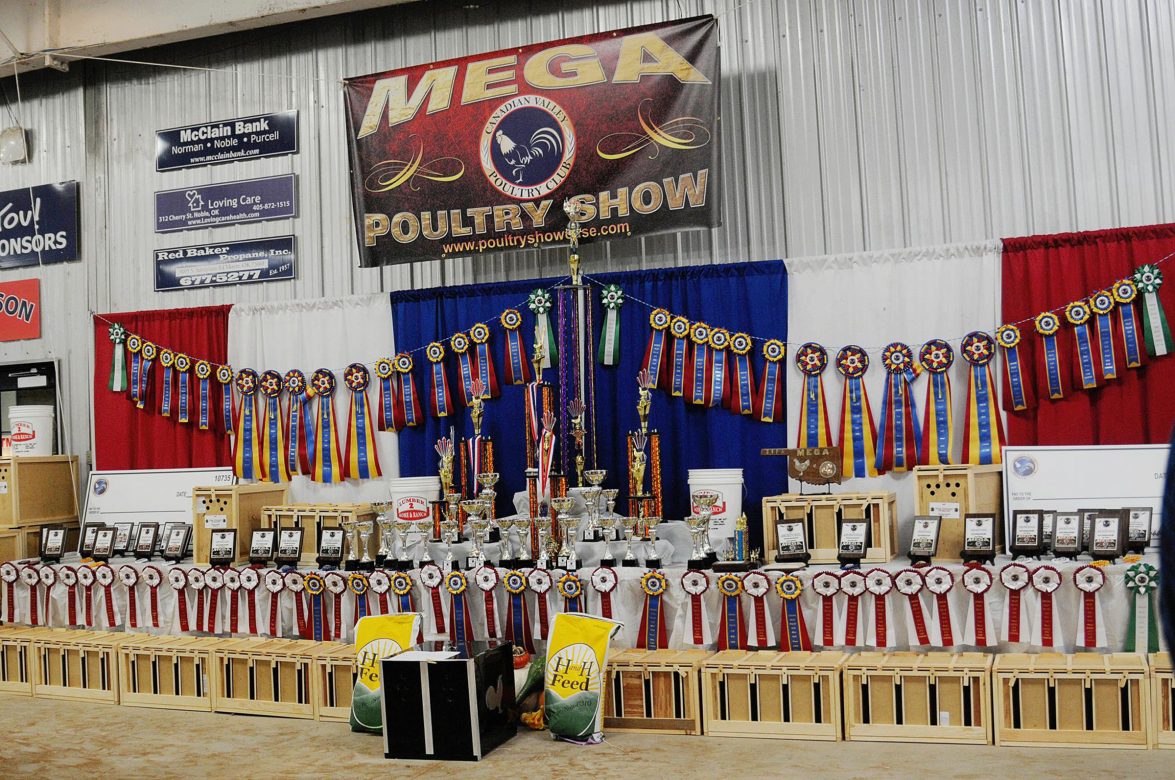 *********************************************************************************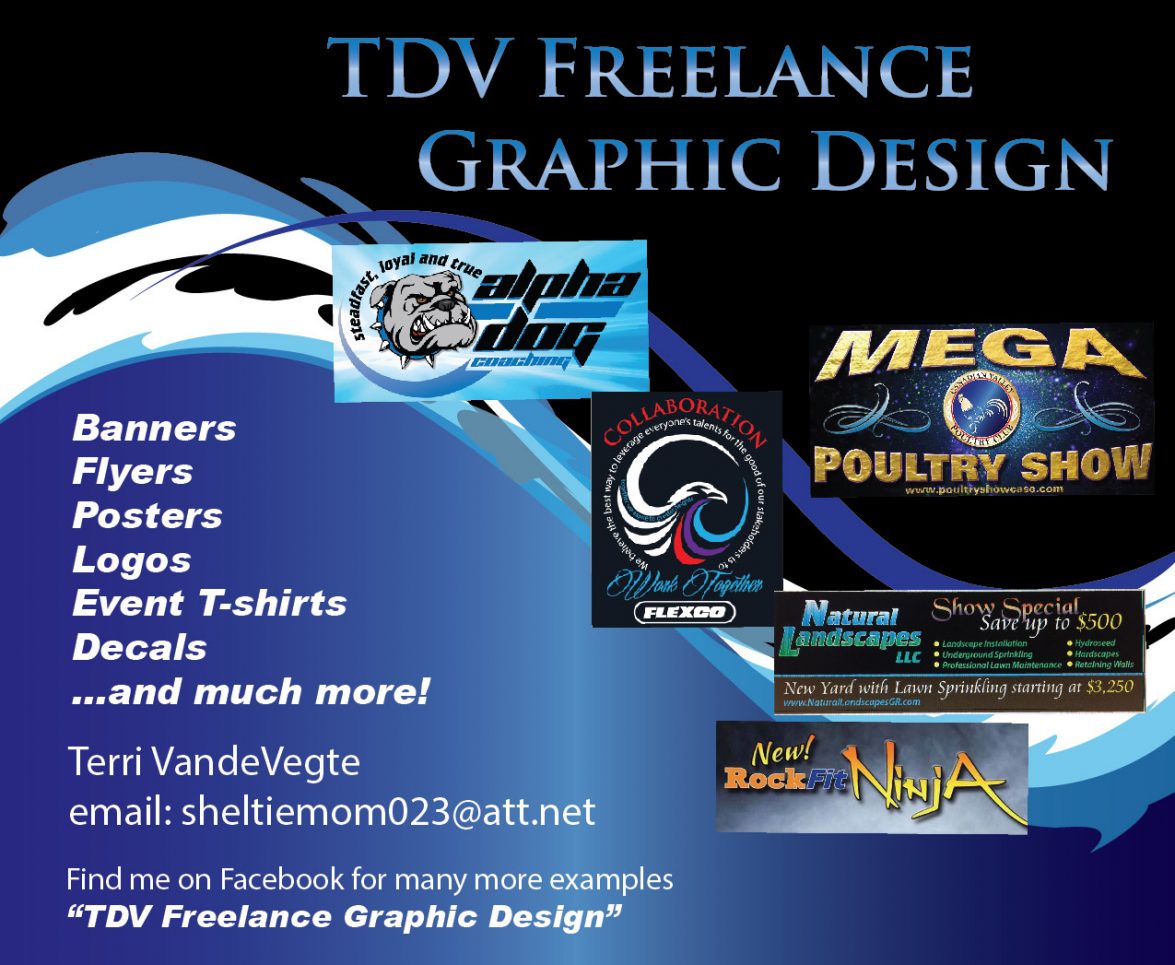 "ALFA" American Large Fowl Association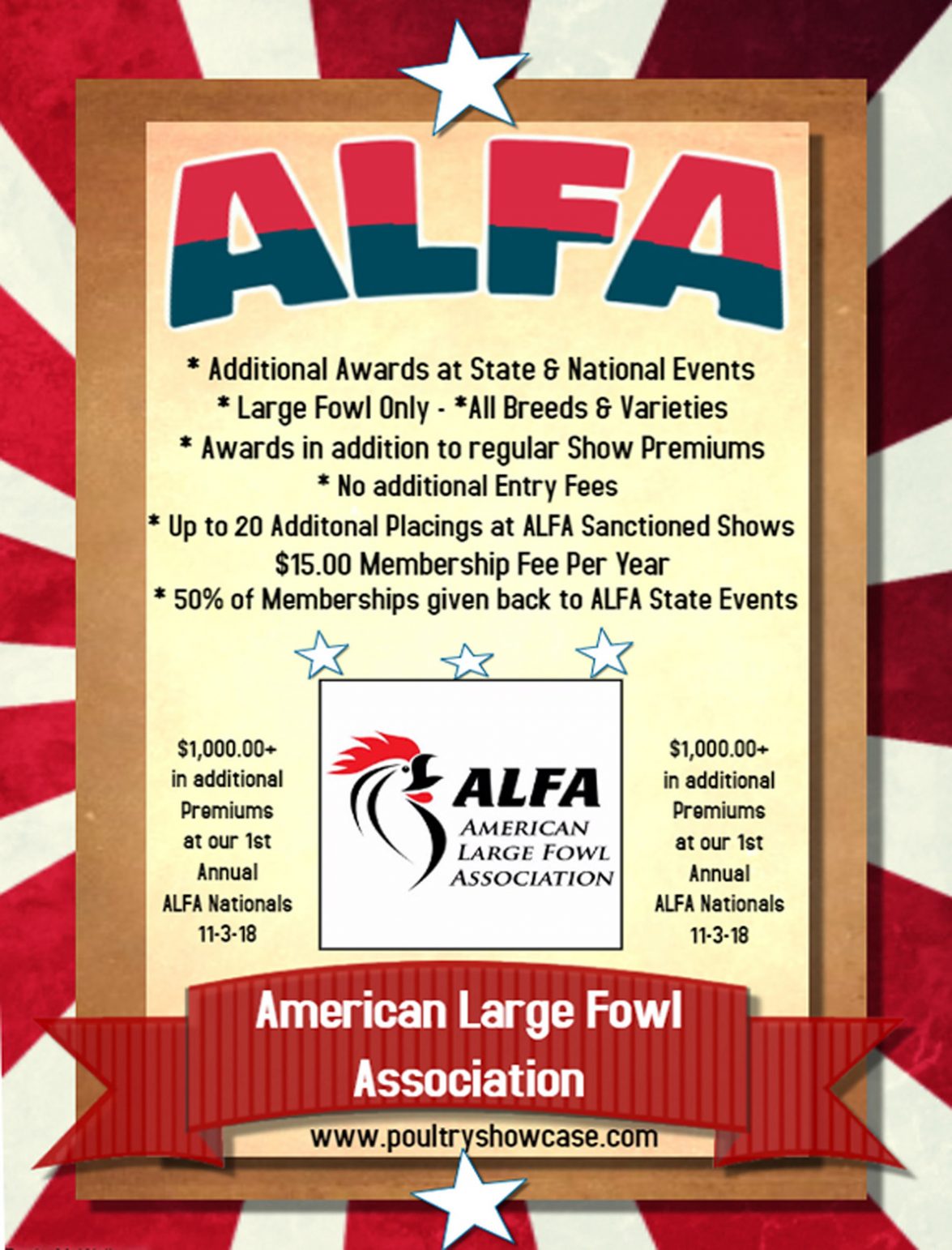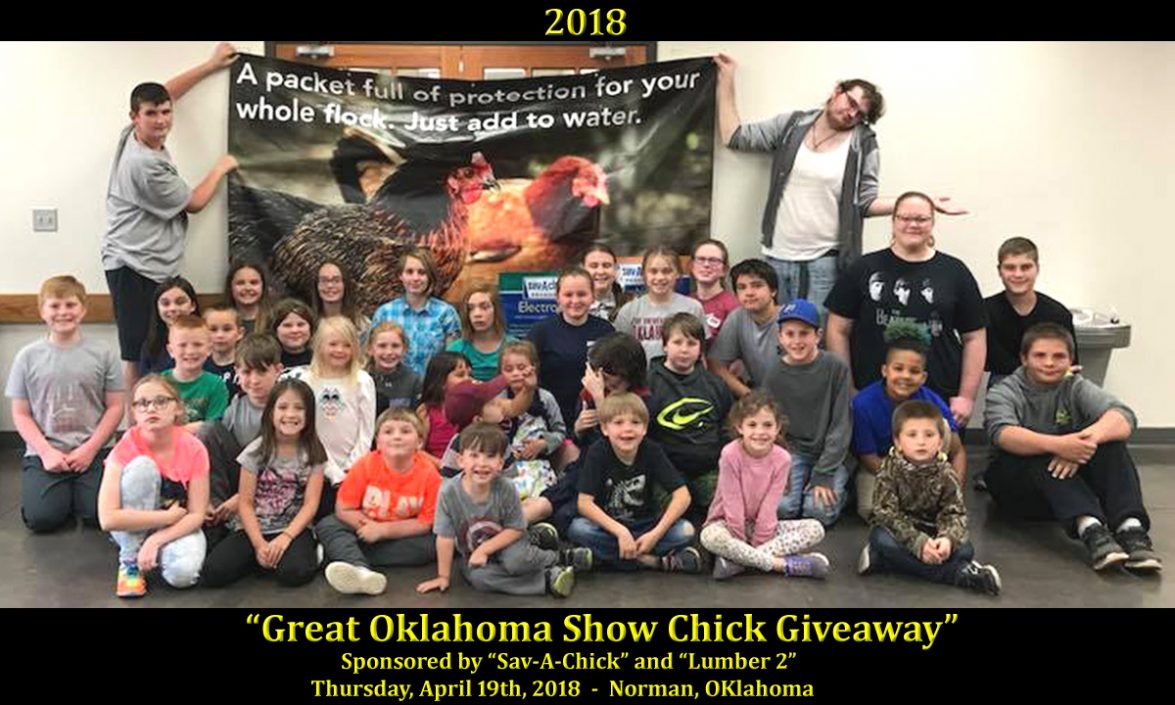 *********************************************************************************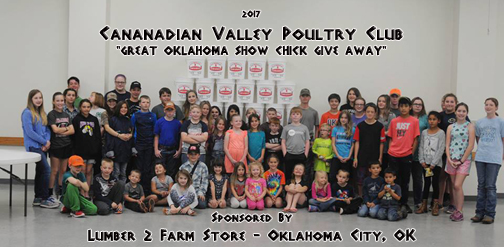 ****************************************************************************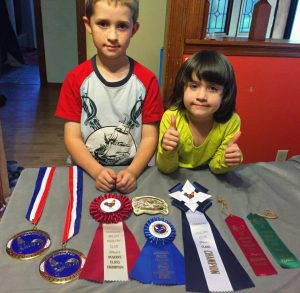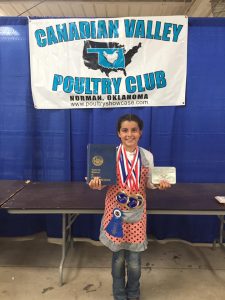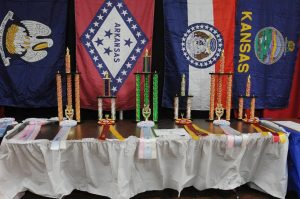 **************************************************************************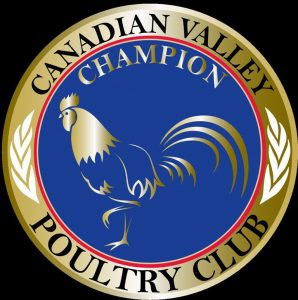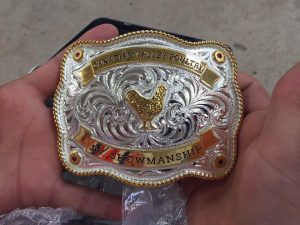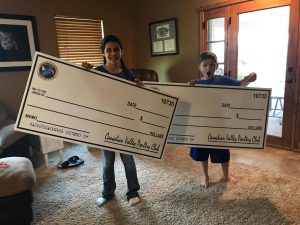 **********************************************************************
 2019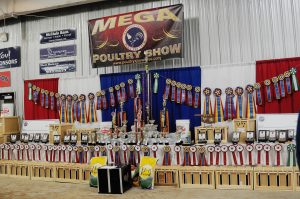 ****