MEGA Showmanship Chairperson – Jannene Uglean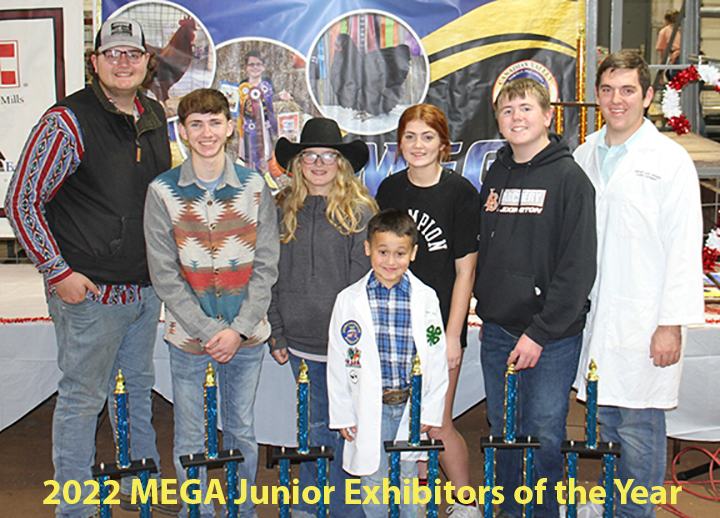 Showmanship the MEGA way-
At the MEGA SHOW we do our Showmanship a little different than other Showmanship Contests around the county in that we try to teach our young exhibitors the basics of exhibition fowl first and foremost. We realize that a solid foundation is very important if our Juniors are going to advance in their knowledge base and experience levels. Above all else, we try to make our showmanship events interesting, fun, exciting and a learning experience. We average over 50 entries in our showmanship contests and we split our classes into equal age groups starting with our Pee Wee Division and a minimum age of 5 years old but we do make exceptions depending on the youth's experience level. Our Maximum age is 19 years of age as we realize many of our youth need a transition period right out of High School.
Study Guides – Practice Tests Are At The Bottom Of This Page. They are all Copyrighted.
Goals of our Showmanship-
Our main goal in conducting our showmanship events is to educate, teach and apply practical applications to all aspects of raising and showing poultry at all levels. We do realize that our youth come from a full spectrum of society today including urban and rural youth. We try to reach every youth on their own experience and age levels.
Purpose-
The main purpose of our MEGA SHOWMANSHIP is to develop not only knowledge but the other essentials of life itself, teaching our youth to be able to communicate and interact with each other and to adults and judges, in a one on one environment.  We also encourage our youth to interact, enjoy each other's company, birds, etc and to develop what can become lifetime friendships and memories with others from all over the country, which can stay with them for a lifetime. Knowledge of poultry is merely a common ground where this personal  interaction and gaining an education in not only poultry but in personal interactions and give them some basis of a future friendly relationship. Our goal is NOT to make a licienced judge out of all our showmanship contestants but rather, help our contestants become masters of their own flock and general poultry knowledge.
How to study and become educated about your bird-
The absolute best thing a prospective Junior Showmanship Contestant can do is to interact with the judges, the experts and advanced poultry exhibitors of the fancy at the shows, and with people who have been raising and showing poultry for decades. 30 minutes spent with an experienced poultry person can translate into years of learning. The key is to listen and learn. Another great study guide is the Standard of Perfection which is available on-line. This book has all of the disqualifications for all accepted breeds of birds plus pictures and descriptions of each breed. General Poultry Health questions can be answered by  searching Google for Poultry Diseases and Sicknesses.
The Most Important Things To Remember while doing your Showmanship Presentation-
RELAX! Smile and be friendly with the judge. All of our judges want you to do the absolute best you can. They are there to help you learn and become better. LISTEN- Listen to what the judge asks you when he asks you a question. Do not interrupt the judge, listen carefully to the specific question you are asked. BE TO THE POINT- Answer the question you are asked and answer it the best you can and do not start discussing another topic or issue. The last thing you want to do is start trying to impress the judge by talking about other things other than the question you are being asked.
What to do during your Showmanship Contest-
Again, RELAX, make friends, be friendly and courteous to others who are also in the contest. SMILE and make friends. DO NOT discuss judging questions that may be on the test with others. Save that for the judge when you are doing your showmanship. Introduce yourself to the judge, tell the judge your name, where you are from and thank  the judge being there for you.
What NOT TO DO during your Showmanship Contest-
Do Not DO These Things During The Contest- Do Not play, rough house, wrestle, throw things, be rude to others, cut in line. Do not start talking about questions which may be on the test or brag about how good you are or think you are. Do not intimidate others. Be friendly, kind and above all else RESPECTFUL of others. Always remember, someone is always watching you so show everyone your best…. Show YOU.
Learn From The Best –
When the contest is over, visit with the other winners, older kids. Learn from them. Look at each others birds and discuss what you have learned. Talk to the older people and kids at the show and learn from them. When approaching Show Judges make sure they re not judging the show at that time. When talking to older more experienced exhibitors always approach them with respect, identify yourself, introduce yourself and ask them if they could answer some questions for you. Our quality MEGA SHOW exhibitors love to share information and knowledge about their birds.
Practice Tests Here!
Be sure and check back soon as I will have a page with previous tests we have used. The questions will be posted but you will have to look up the answers. I should have well over 100 test questions you can study. Most of our tests change at different times between contests. Integrity, Fairness, Openness and Equality is essential and of utmost importance in our Showmanship Contests.
Over All Practice Questions #1 – Showmanship