June 5th , 2021  Norman, OK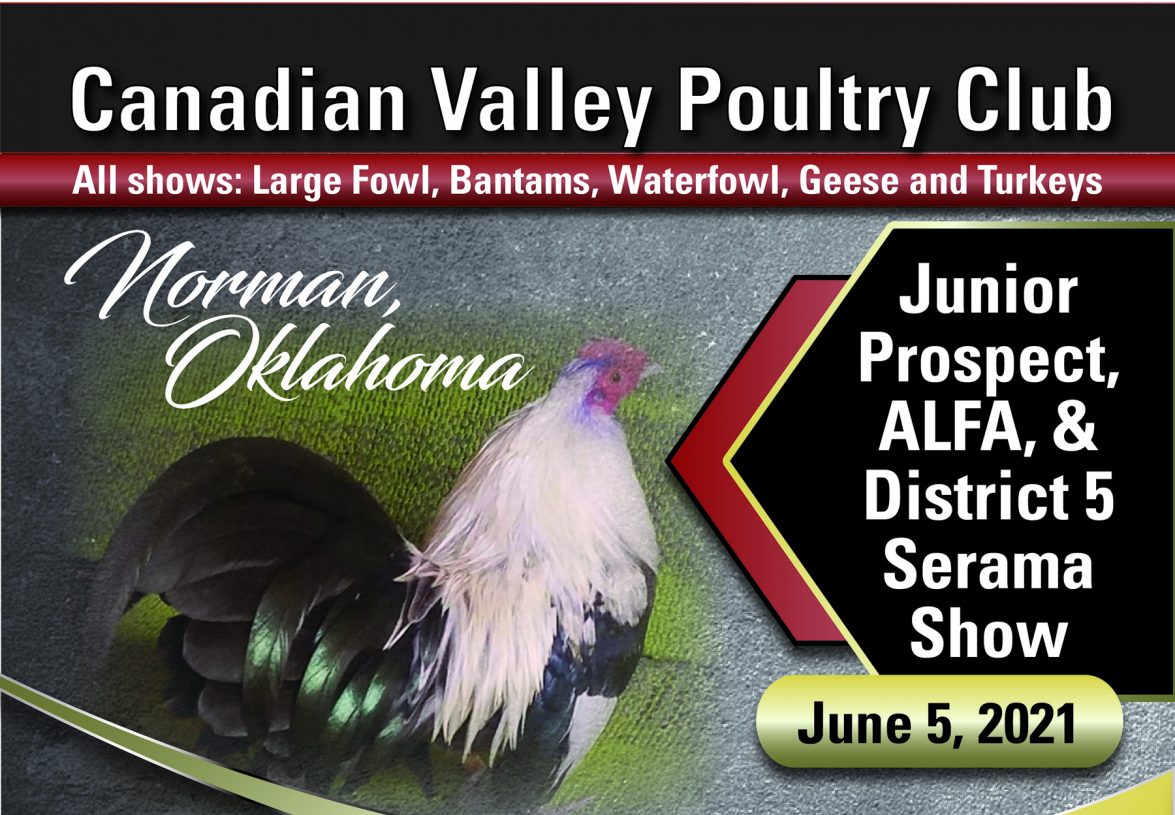 2021 CVJPC Junior Field Day and Fundraiser & District 5 SCNA Serama Championship
The Jr Prospect Show includes all chicks Hatched AFTER 1-1-21 and before 4-15-21 Only. VClasses will be sorted and divided at the show Saturday morning.
The Open and ALFA SHOWS will include all other adult birds and the Juniors will show against the Open breeders. This Portion of the show is NOT APA or ABA Sanctioned. It is a fundraiser for our Junior MEGA Show in November. Open Show and ALFA Show Entry Form is Here!
Other events include- Chicken Dance, Games, Raffle and much more PLUS a Free Cookout (donations accepted).
Hotel Info- Exhibitors can call our Central Reservations line at toll free number 866-578-6600 and ask for the Canadian Valley Poultry Club MEGA Show.
NCED Hotel & Conference Center – Hotel in Norman, Oklahoma
Step inside the upscale NCED Hotel and Conference Center, where resort-style amenities and warm hospitality create an ideal destination in the heart of Norman, OK. Take a visual tour of our host hotel at https://cc.nced.com/ To get our discount rates and specials book your rooms using the link above.
Non-Sanctioned Large Fowl Bantams, Turkeys, Waterfowl. This is a fund raiser show for our Junior Club.
* We will also be hosting the SCNA Sanctioned District 5 Serama Show on June 4th & 5th which has both Open and Junior Divisions. For more info on the Serama District 5 Show please go to https://www.facebook.com/groups/549155858483067
*******************************************************************************